Each Component of Air Conditioner and Principle of Operation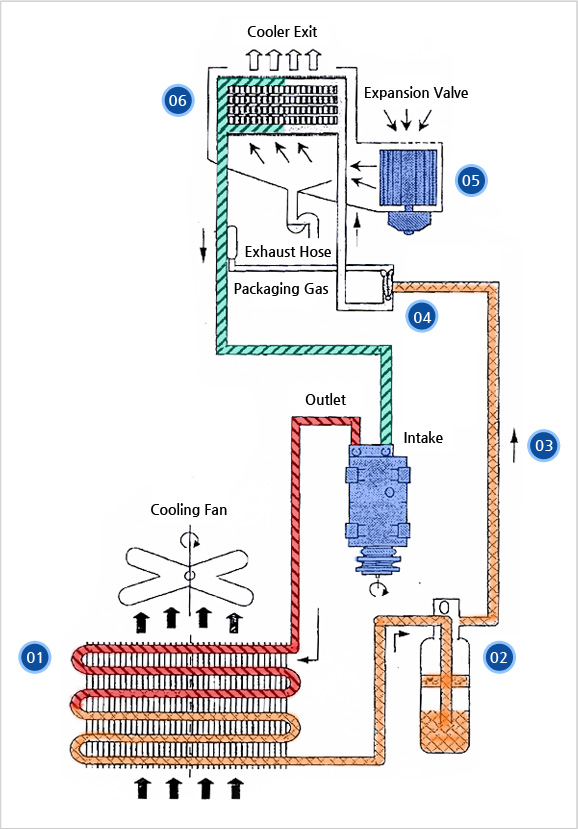 It is installed in the front part of the vehicle, condensing gaseous refrigerant
into liquid refrigerant of high temperature and pressure.
It absorbs the moisture contained in the refrigerant, and stores the refrigerant
to facilitate the refrigerant cycle.
It consists of a belt by the engine, turning the gas refrigerant of low
temperature low pressure into the gas of high temperature and pressure,
which is sent to the condenser. A magnetic clutch is installed to control the
compressor.
The refrigerant rapidly expands to become a low-temperature low-pressure
liquid.
The air is delivered to the evaporator and the cooled air is fed into the
vehicle.
While the refrigerant in the fog-like state turns into gas, the operation of the
cooling fan takes heat from the air passing through the evaporator outlet.
(The surrounding air gets cold.)