Participated in KOAASHOW exhibition in 2010 - Halla INC Co.,
Page Info
Writer
Halla INC
Hit
3,918EA
Date

10-12-18 21:30
Content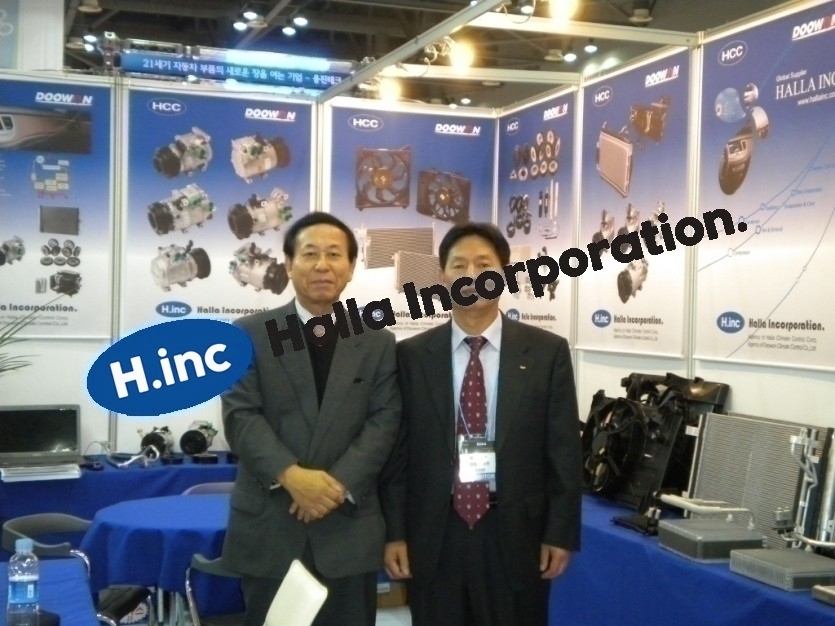 From November 18 (Thur) to 20 (Sat) 2010, the Korea Auto Parts and Associated Industry (KOAASHOW, Core Show) exhibition was held at KINTEX 3 & 4 in Ilsan, Gyeonggi-do.
A total of more than 500 exhibitors and more than 1,482 exhibitors from 67 countries participated in this exhibition.
As a 1: 1 buyers' meeting with domestic exporters and overseas buyers, it is evaluated as an exhibition that maximizes the satisfaction of each company as well as national competitiveness.
Our company (Halla INC Co., Ltd.) has made an effort to appeal to the buyers who come to Korea through exhibitions and purchasing conferences
Once again, it was a tremendous experience to strive for success in both domestic and overseas markets.